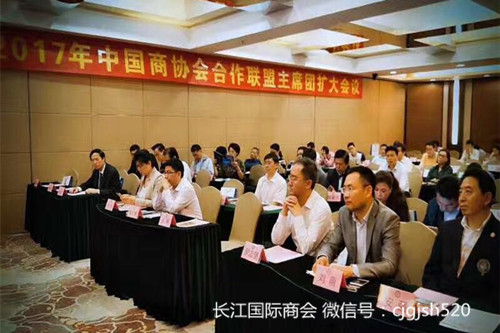 Figure: Liu Meng, executive president of YRIC attended the meeting
On April 18, 2017, the first enlarged meeting of cooperative alliance of Chinese Trade Associations and Chambers of Commerce was held in Guangzhou. Liu Meng, executive president of YRIC and president of Yangze International Holding Group, attended this meeting as the Vice Chairman of this coalition. Other 100 leaders of national business associations also attended.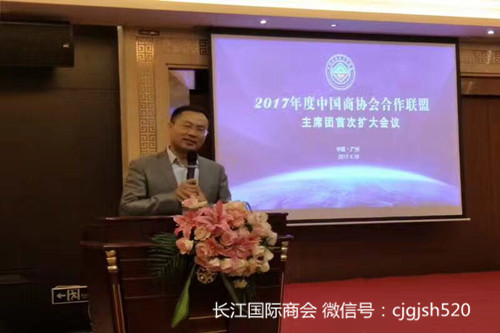 Figure: Liu Meng, executive president of YRIC deivered a speech at the meeting
Mr Liu delivered a speech at the conference and shared three aspects of business aspirations: Why associations should incorporate as an alliance? How we draw together? What we should do together? He illustrated the answer that the same nature、ambition and pursuits bring us together. Our common goal of pursuing development and good fortune united us. Bringing capital and resources together as well as seeking interesting business projects is the thing we will do together, and he hopes all members can do great things together.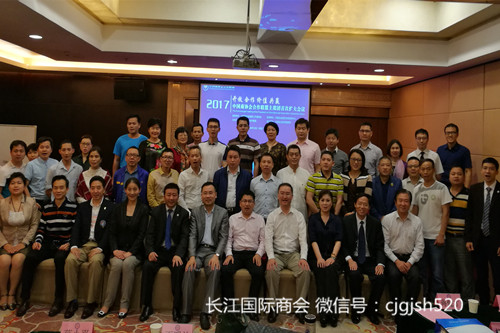 Figure: The group photo of all members attended this meeting
The Union Executive Chairman Wang gang also released the 2017 annual alliance development strategy in the meeting.