YRIC, a large platform for business leaders, serve members and local governments actively to attracting investment with its competitive advantage in combination with capital and resources.
On March 26, Mr. LiuMeng, the executive president of YRIC lead a high-level business delegation to investigate the investment environment of Daye city, Hubei Province. Li xiuwu, the Party secretary, Vice-Mayor of Daye, met with the delegation of YRIC in the municipal hall.
Members of this delegation are all famous Entrepreneurs including leaders in finance, environmental engineering,energy and media industy. For instance, Tu Huiming, the general manager of Haitong Securities in Hubei, Li Yuanfa, the chairman of Chanfeng Commercial Mix Products Co., Ltd and Liu Hongbia, the general manager of Wuhan Fangdi Environmental engineering Co., Ltd etc. Other major leaders of city dpartments attended this meeting.
Figure: Executive president Liu Meng talks with the Vice-Mayor of Daye
At the meeting, Mrs. Tu Hui min, Chairman of YRIC, general manager of Haitong Securities, highly commended on Daye's investment environment. She said that Daye is one of the leading financial centre in Hubei province. Haitong cecurities has issued a debt of 3.8 billion to Daye and more willing to vigorously support Daye's financing, corporate listng and green debt issuance. Other members of YRIC, such as Fangdi environmental engineering Co, also expressed willingness to invest in this city.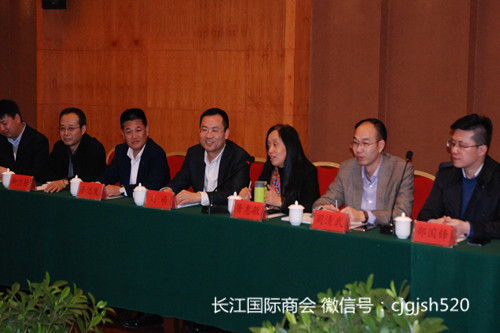 Figure: The business delegation of YRIC talks at the forum
After the symposium, the delegation also visited Jing brand co., Ltd, Huazhong Mineral Products Trading Center, Difeng Technology Group and Hubei Hanlong Automobile Co., Ltd., and exchanged views on cooperation intention.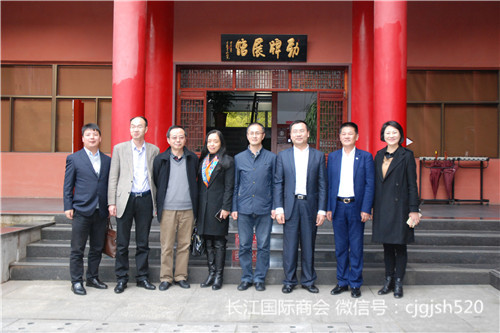 Figure: The business delegation of YRIC visit Jing brand co., Ltd
Later, the delegation of YRIC visited Huangshi City, and held a communication forum with its Financial Office, the Municipal Foreign Affairs Office, the Municipal Investment Committee and the City Tourism Commission. Financial investment, urban branding and overseas friendly city Cooperation are the most discussed topics. These talks lead by the Vice Mayor Wu zhi Ling.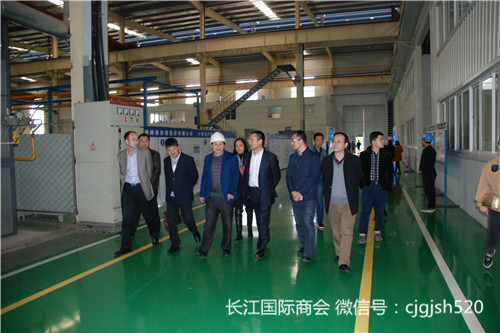 Figure: The business delegation of YRIC visit Difeng Technology group
[Link]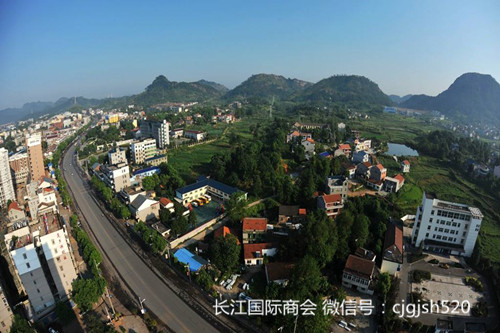 Figure: Daye City Scenic View
Daye is a city of eastern Hubei province, People's Republic of China. Administratively, it is a county-level city ofHuangshi City.According to the Fifth Population Census of China, the entire county-level city of Daye had 843,600 residents, with a population density of 558 people per square kilometer.
Daye is an industrial city, a center of mining and metallurgy, both ferrous and non-ferrous; its name means 'Big Smeltery'. The territory has been found and proven metal and non-metallic minerals have four major categories of 55 species, including copper, iron, gold, silver, coal, wollastonite and other reserves of the most abundant. The territory of fertile land, is the country's major commodity grain base city and agricultural comprehensive development project area.
Figure: Tonglvshan ancient mining and metallurgy sites
Daye was the junction of the Wuhan-Daye Railway and Daye-Shahejie Railway. It has fairly frequent service, with travel time to Wuhan being typically around 1 hour on a high-speed D-series train.
During the "13th Five-Year", Daye city will follow the strategy called- ecological priority and green development. The two major tasks to 2019 will be economic restructuring as well as industrial transformation and upgrading.