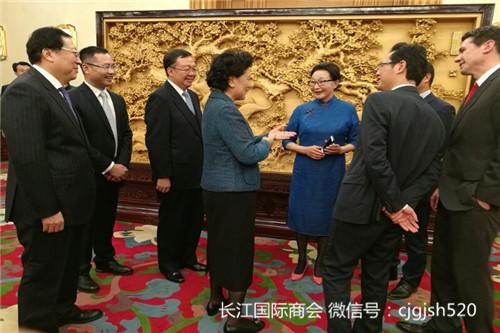 Figur:Vice-Premier Liu talk with Florence Fang, honoary president of YRIC, and Mr Liu Meng, executive president of YRIC
28 March, 2017, Chinese Vice-Premier Liu Yandong met with a delegation headed by Florence Fang, honorary president of YRIC, honorary trustee of Peking University and well-known Chinese-American leader, in Beijing Zhongnanhai. Vice Minister of Education Tian Xuejun, Peking University Party Secretary Hao Pinghe, Vice President Li Yansong, etc. also attended the meeting.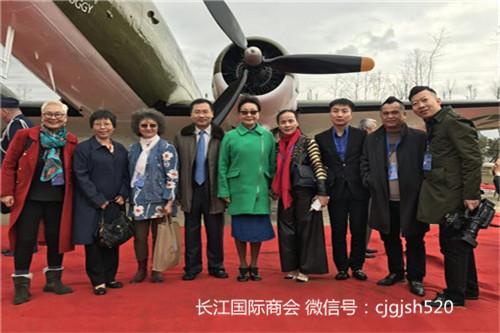 Figure: Florence Fang (fifth from the right) and Liu Meng (six from the right) in the donation of the United States Flying Tigers a C-47 transport plane photo
Three years ago, Florence Fang dedicated to the establishment of a museum she believes will serve as a platform through which peace-loving individuals and organizations will unite and ultimately benefit future generations. Thus, on August 15th 2015, the first overseas Menorial Hall of the War of Resitance against Japanese Aggression prepared by her was opened in San Francisco. Liu commended Fang's efforts in supporting and promoting Sino-American friendship and people-to-people exchanges and encouraged her to contribute more to enhance understanding between the two nations.
On the 25th of this month, the flight that was used to resupply the Chinese war effort during World War II was conveived on permanent display at the Flying Tigers Heritage Park and Museum in Guilin with a donation of $175,000 from Ms. Fang. It is the only Flying Tigers transport aircraftthat can still fly normally in the world.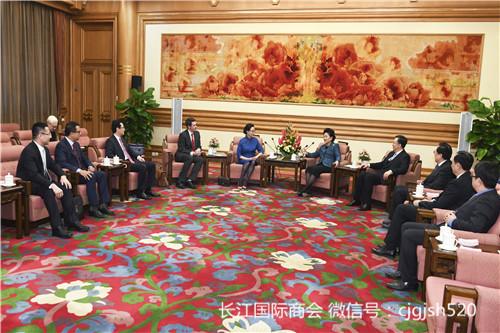 Figure: Vice Premier Liu Yandong and Honorary President of YRIC Florence Fang talks
Vice Premier Liu Yandong appreciate Fang and all representatives for promoting the exchanges between China and the United States, and she also underlined that the friendship with Fang can be traced back to the time when she still served as minister of the united front. Furthermore, Fang's donation of Flying Tiger aircraft has far-reaching significance. It not merely brings back memories of the past, that China and the United States work together to achieve great victory against Japan, but also shows that the cooperation between China and the United States will do a lot of great things in the world.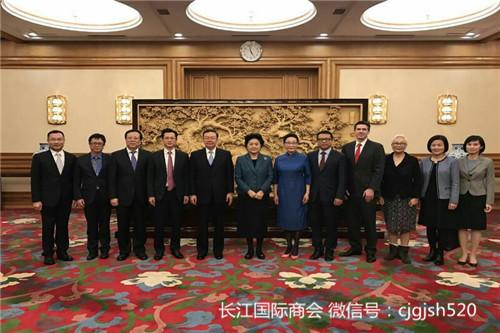 Figure: The group photo in Zhongnanhai:Vice premier liu yandong(six from the left),YRIC Honorary President Florence Fang(seventh from the Left) and YRIC Executive President Liu Meng(first from the left)
Met in a warm atmosphere, Liu highly praised Fang's effort in promoting Sino-US cultural exchanges. For instance, the Million Strong Initiative she proposed to increase the number of American student learning Chinese to 1 million was widely acclaimed. Such efforts have laid a solid public foundation for the development of bilateral ties and she is a Rle Models to all Chinses people, according to the vice-premier.